Learn how to use the exporting function in TestLodge, which can either be done manually or via the TestLodge API, depending on your needs.
---
Exporting Content From Your Account
TestLodge allows you to export all of your content in CSV and HTML formats, making it easy for you to bring your testing documentation into other systems.
To export content, navigate to the content type (Test Suites, Test Runs, Requirements, or Test Plans) you want to export. On the right side of the screen, hover over the 3-dot options menu and select the Export option.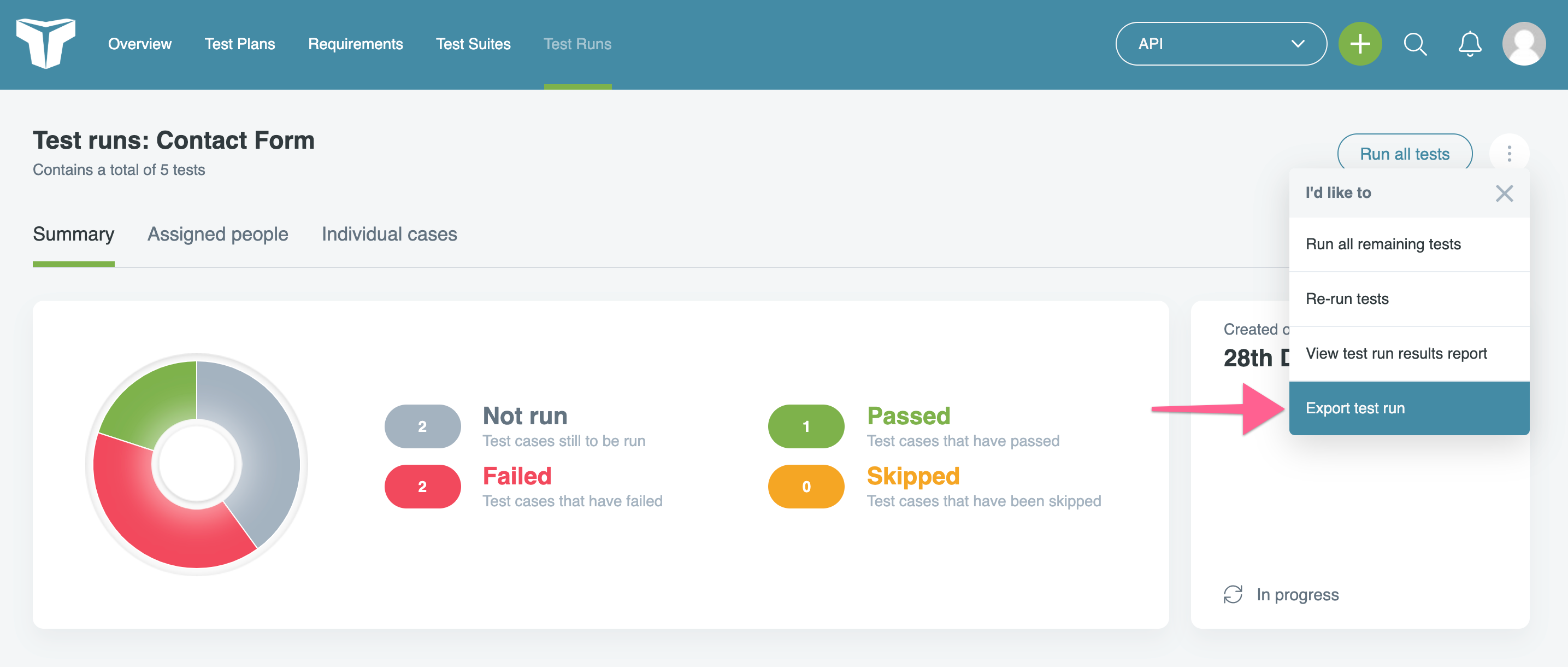 Exporting Content Using The API
You can also export content using the API. This comes in handy when you have a significant amount of content you want to export.
You can find the endpoints for each content type in our API docs.