Learn more about the report types in TestLodge, including the User Workload report, the Test Run Results report and Common Case Results report.
---
Viewing reports
To view the Test Run, Common Case, and User Workload reports, navigate to the Test Runs section and select Reports & charts. At the bottom of the screen, you can click View report for the report type you want to view. The requirements matrix report can be viewed from the Requirements section.
Test Run Results
The Test Run Results report is a simple report that provides a high level view of your test results. This report is great for getting a big picture view of progress on your testing project.
In this report, you can view:
Cases that have not been run yet
Cases that have been marked as "passed"
Cases that have been marked "failed"
Cases that were marked "skipped"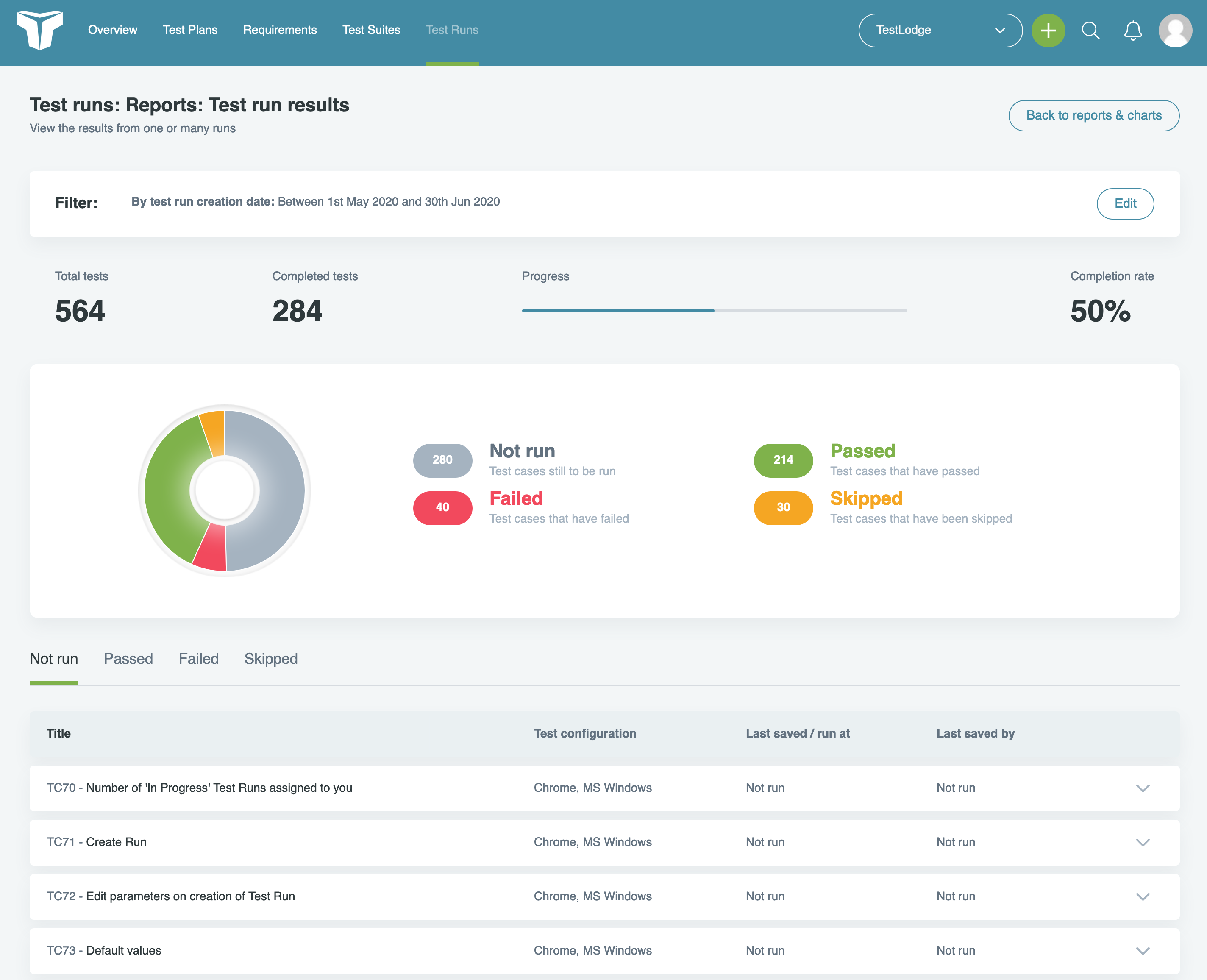 Common Case Results
The Common Case Results report will show you the top 10 passed, failed and skipped test cases. This report is great for understanding strengths and weaknesses as well as areas that may need more attention.
This report includes information such as:
Title
Total runs
Total passed
Pass rate (total passed / total runs)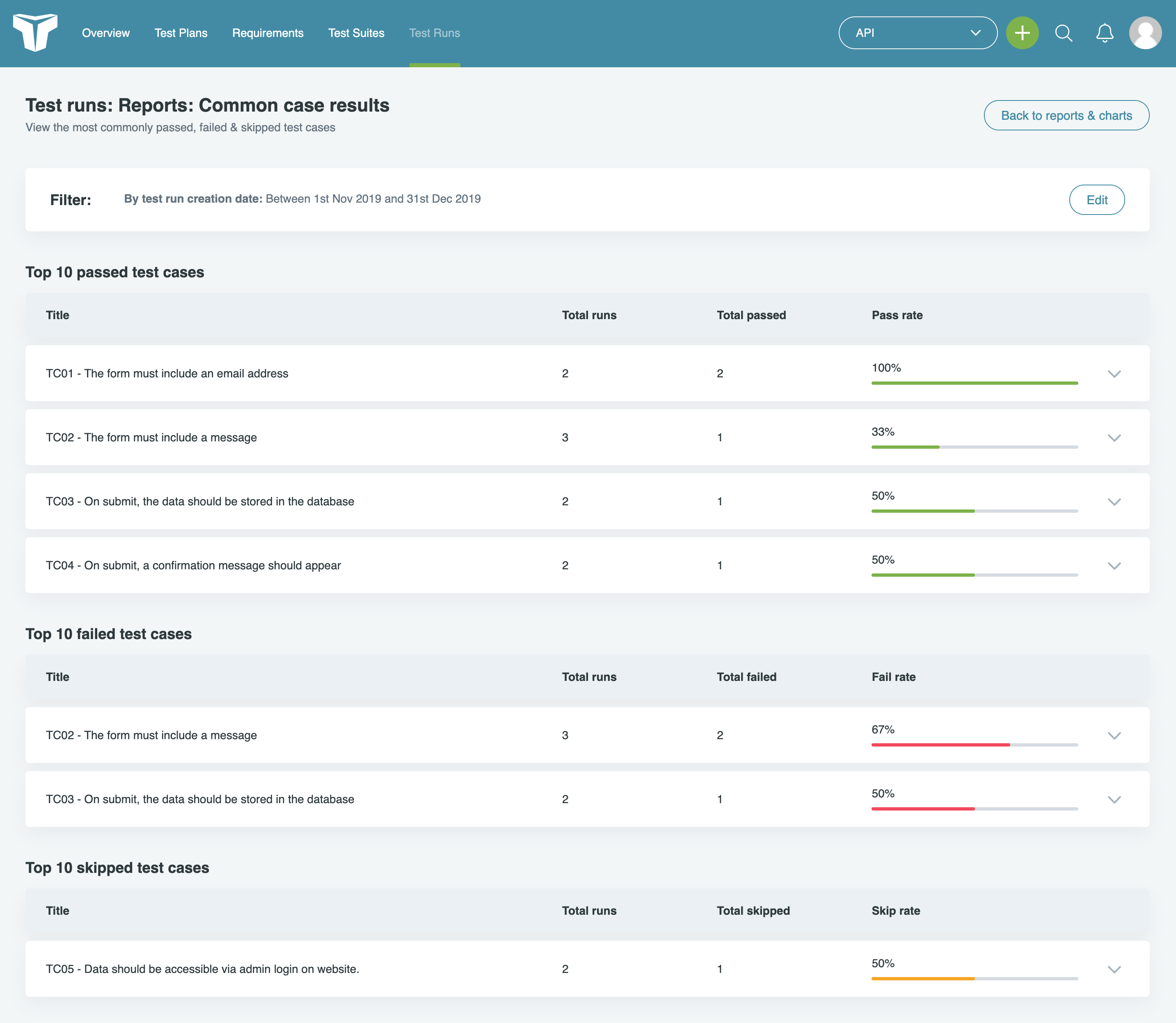 User Workload
The User Workload report is great for capacity planning. Managers find this report useful for understanding how much work each team member has done, and how much they have left to do. This report includes the following information:
Name of team member
Number of incomplete test cases & number of test runs involved
Run title
Run creation date
Remaining tests assigned to user
Completion rate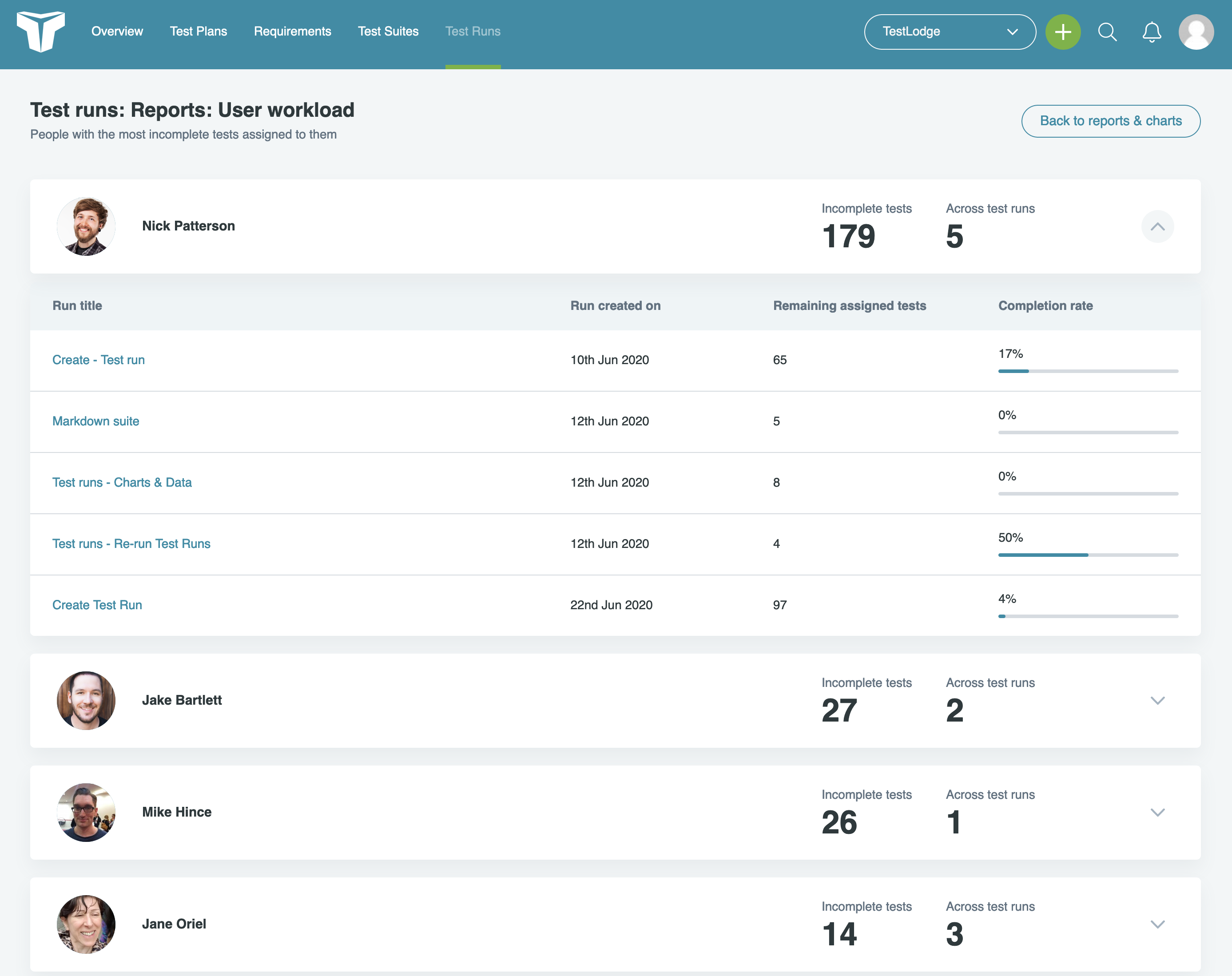 Requirements Traceability Matrix
A requirements traceability matrix helps ensure all of your requirements have been tested. Testing and validation teams find it useful to quickly and easily see which requirements have been verified by tests, and which requirements have not yet been verified.
In order to leverage the requirements traceability report, you need to have requirements created and linked to individual test cases.
To access the requirements traceability report, view one of your requirements documents, select the 3-dot options menu and click View traceability matrix.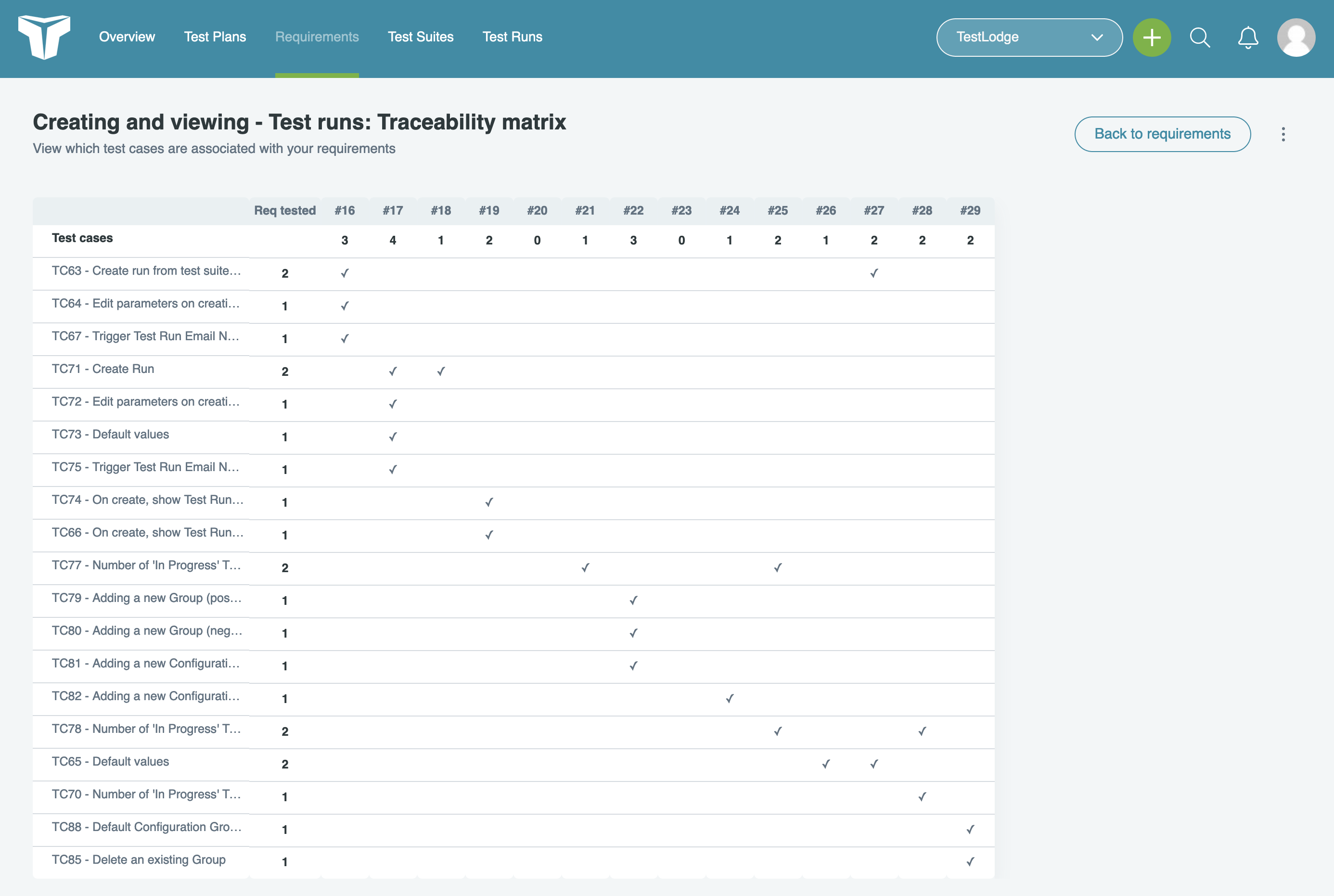 If you have a large amount of requirements and test cases, you can export the report as a csv document.